The Legend of Zelda: Breath of the Wild is 1 of the 1st Nintendo 1st-celebration games to have a robust publish-start material approach, with downloadable missions, objects, and uber-challenges. Soon soon after the recreation hit Swap and Wii U this spring, Nintendo dropped DLC Pack 1, which showcased a lengthy new dungeon, the ability to track exactly where you've been on the environment map, an merchandise that included extra granular rapid travel, a larger-problems method, and a slew of new objects and costumes for Link.
Through E3, Nintendo exposed that the 2nd DLC pack, termed The Champions' Ballad, would function a "new dungeon and a new primary tale." It will aim on the pilots of the 4 Divine Beasts: the Goron, Daruk Urbosa the Gerudo Revali of the Rito tribe and Mipha, a Zora Princess. All 4 of them died defending Hyrule from Calamity Ganon, with Ganon's spectral henchmen usurping handle of the Divine Beasts.
An Historical Verse
The 1st trailer launched for the 2nd DLC pack appears to be to recommend that this new tale will consider position in the previous, ahead of the gatherings of Breath of the Wild and ahead of Calamity Ganon will take over Hyrule. It opens with a quotation from a character named Kass, who through Breath of the Wild asks Link if he's read an historic tune termed "The Champions' Ballad," which he plays on his accordion. Then we see footage of the 4 Champions interacting with Link. Additionally, the fact that the 4 Champions are dead when Link awakens soon after his century-extended slumber appears to be to recommend we'll will need to go back again in time to give them extra display time.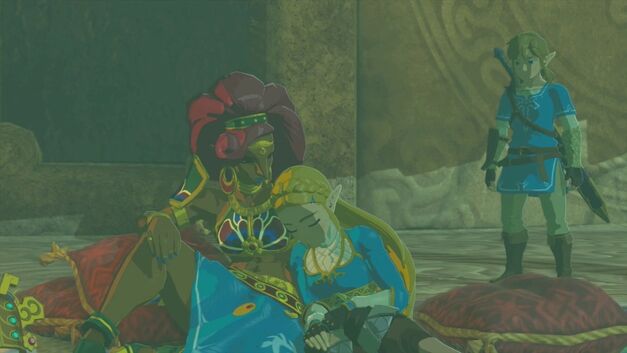 We saw these 4 Champions in scenes linked to most important storyline missions in Breath of the Wild, but in truth, we basically know minimal about them and their interactions with Princess Zelda and Link. We do know that timid Mipha, a childhood pal of Link, harbored romantic thoughts for him that she couldn't confess ahead of her dying. Revali, praised among his folks for his mastery of flight and archery, resented Link for remaining Zelda's major Winner. Gerudo Warrior Urbosa appears to be to have experienced a really near romantic relationship with Princess Zelda, and Daruk seems to have in the beginning struggled in learning how to handle his Divine Beast.
Of the 4, the most fleshed out tale and character is Mipha, with Revali coming a near 2nd. But Urbosa and Daruk haven't been given substantially time in cutscenes or in Breath of the Wild's quite a few approaches of environment-making to set up them selves strongly. Hopefully, The Champions Ballad provides these two extra time in the spotlight. Possibly we'll see why Urbosa appears to be so protecting — almost motherly — toward Zelda, and why she's so challenging. Daruk demands a bit extra character advancement as well, as we nonetheless do not know why he experienced the most trouble of all 4 Champions in piloting his Divine Beast.
Daddy Troubles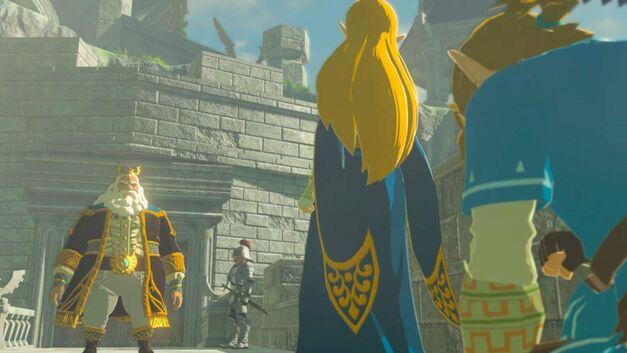 There are a handful of other plot details from the most important tale in Breath of the Wild that could use a bit extra outlining. In 1 of the photo Memories players must accumulate to banish Link's 100-calendar year-previous amnesia, we see Zelda's father, King Rhoam berate his daughter for not awakening her powers sooner. He goes so far as to phone her "a princess of failure." Evidently, this father-daughter romantic relationship has its honest share of problems. But Link hears none of this from the ghost of King Rhoam as he guides the hero by the opening several hours of the recreation. Some extra backstory for these family matters would be one thing to include in the new tale material.
What Up With Koroks?
There's 1 very last thread this tale-concentrated DLC could — and should — decide on up: What's up with the Koroks? Why have 900 of them scattered across Hyrule? Why did they depart the Korok Forest? And why is the Korok Forest hidden inside of a different actually creepy forest? The Koroks are just about everywhere in Breath of the Wild and nevertheless we know really minimal about them. Their presence in the recreation does link them to a different Zelda title, The Wind Waker, which would make it look like Breath of the Wild will take position in the Zelda timeline soon after the gatherings of that recreation. Could this be legitimate?
And perhaps we'll see extra of Prince Sidon. We like him a whole lot.
The Champions Ballad is scheduled to fall this holiday getaway period.
Alexa Ray is Fandom's Senior Editor for Game titles, with a borderline harmful desire in Kingdom Hearts (she actually wrote the guide on it) and all JRPGs, with a extra balanced affinity for the anime. When she's not gaming, she's obsessing over Star Wars, all points Disney, and Taiwanese glove puppets.